Relationships
Thor:
Thor and Sif have been allies and close friends for centuries. They've grown up together, fought along side one another, nursed their wounds together, and celebrated victories together. All of Asgard always presumed that Thor and Sif fancied one another, and believed they would one day rule the realm side by side, like they had been all of their lives. But things changed, and after Thor was banished to Midgard, he met and fell in love with Jane Foster. She would never let anyone know how this stung, of course. The role of swooning, heart broken maid "suits her ill", as she once said.
Loki: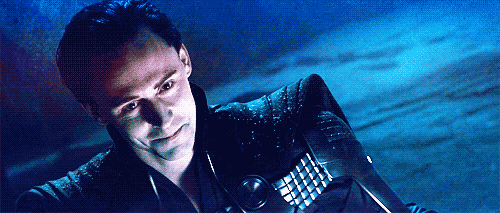 Sif had long held a grudge against Loki, ever since he hid in her chambers one night, waited until she was asleep, and proceeded to cut off all of her prized golden blond tresses. He did so out of jealously, thinking that Thor had enjoyed Sif's presence more than his own. She recognizes now that he was young and foolish, and that he had paid dearly for this prank. She has forgiven him of this transgression, but finds it hard to get past the sins he has committed recently against not only Thor and Asgard, but of all the Nine Realms. She does have empathy in her heart for Loki, but it is difficult, and strained. Deep down, she wishes she could go back and help Loki, she thinks perhaps she could have made a difference.
Gwen Stacy:
Here's where it gets tumblricious. Sif has been sent to Midgard to aid the reconstruction, clean-up, and recovery of the city of New York. The All-Father thought it would be a token of good faith, and a good message to send to the mortals to ensure that not all Asgardians wanted to destroy/enslave their world. This is where she met Gwen Stacy, Peter Parker, and Wade Wilson. But we'll get to them later.
Gwen and Sif have a very 'Penny & Amy' type friendship. (Big Bang Theory anyone?) Sif enjoys Gwen's company, and insists that they are referred to as "best friends". It's an odd friendship, but it works, no less. Gwen provides Sif with information about human-kind and their ways. She is slowly becoming accustomed to life on not only Earth, but New York City.
Deadpool:
A.K.A - Wade Wilson. She often refers to him as "Son of Wil".
Wade and Sif are friends through Gwen and Peter. She doesn't quite know what to think of him, since his moral compass is so seemingly random and skewed, and is confused at how he can be both good at times, then evil at others. She is convinced he cannot be both, so she has a constant need to have him explain himself and his actions, so she can determine if he is a hero or a villain.
While Sif does not fully trust him, she enjoys his company greatly, as he makes her laugh harder than anyone she has ever met. She also has a bit of a crush on him. Not that she would ever admit it to anyone, least of all herself.
Jane: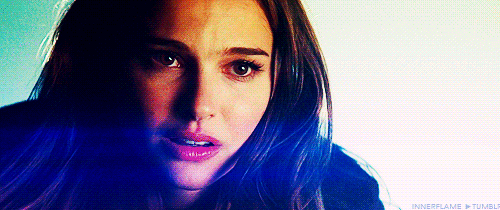 Sif has a difficult time accepting Jane, especially as Thor's lover. She wants to dislike her, but she finds this difficult, as Jane is so kind and wise. Sif finds it very improper to say one way or the other about whether she approves of Thor and Jane's relationship, especially when asked what the future might hold for the couple. Though, she has said that they come from two different worlds, and are destined for two very different lives. Unless Jane is somehow given the gift of immortality, or Asgardian status, the relationship may become complicated, to say the least, after a few decades pass.